This mid-range monitor combines a high refresh rate, minimal bezel, and wide color gamut coverage to make it a well-rounded addition to your Mac in nearly any office, dorm, or family setup.
Maybe you're new to working at home, or perhaps you've just been putting off that monitor upgrade. If you're in the market for a monitor that packs in plenty of features but doesn't break the bank, we think you should take a look at the Auzai 2K Gaming Monitor.
Looking good
The 27-inch Auzai 2K Gaming Monitor features a 2560×1440 WQHD display with a rich 100% sRGB color gamut. This makes the screen perfect for watching movies, playing games, editing photos and videos, or just using it for everyday tasks.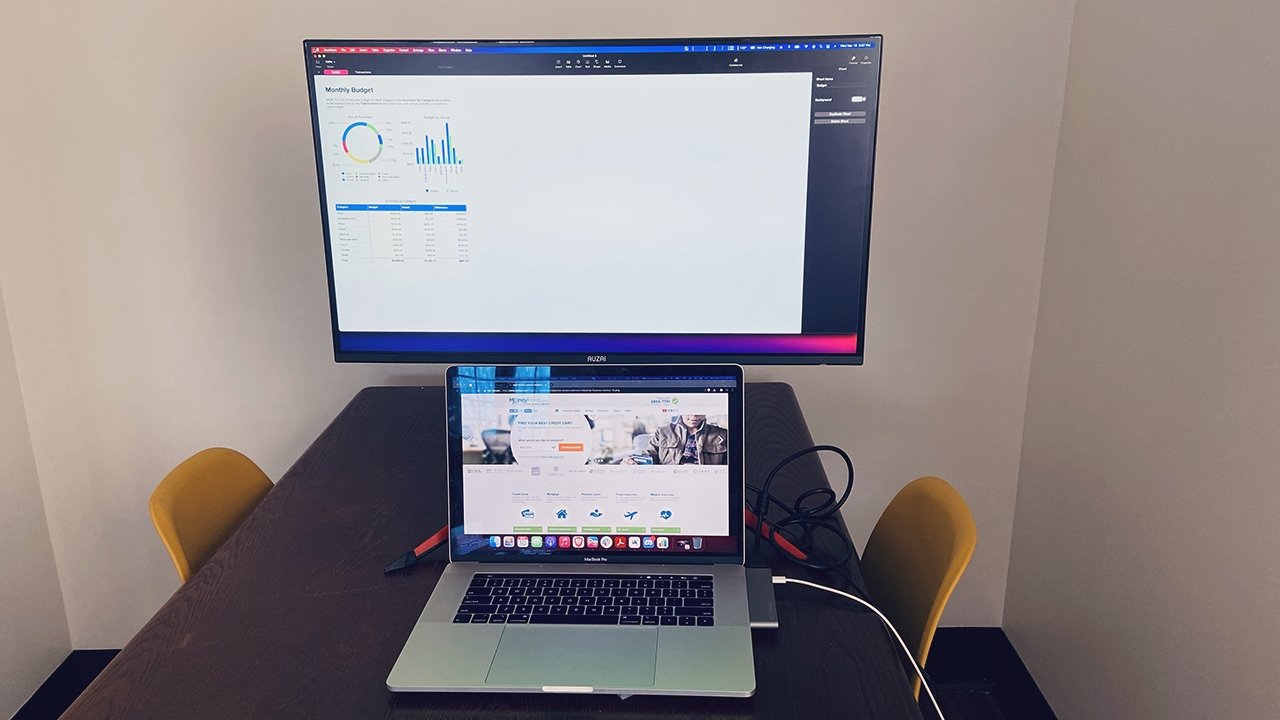 The 165Hz refresh rate helps to eliminate annoying ghosting and flickers. This is crucial for anyone playing high-motion video games, like first-person shooters.
Though it doesn't technically change how the monitor works, we appreciated the nearly edgeless design, cutting out oversized bevels and allowing our display to blend into its surroundings.
While it's a great monitor for everyday use, it certainly isn't top of the line. It's a mid-range monitor, and it's priced accordingly.
If you're looking for something ultra-high definition, this isn't it. It's only rated as a 2K monitor, which means that those doing particularly fine edits for photography or video may want something with a higher resolution.
However, if you're looking for a nice upgrade you won't need to take a loan out for, the Auzai 2K Gaming Monitor can hold its own.
Ports of all sorts
A hidden DisplayPort and dual HDMI ports at the bottom allow you to easily plug in gaming consoles or connect to your computer. An included headphone jack makes for a nice touch, too.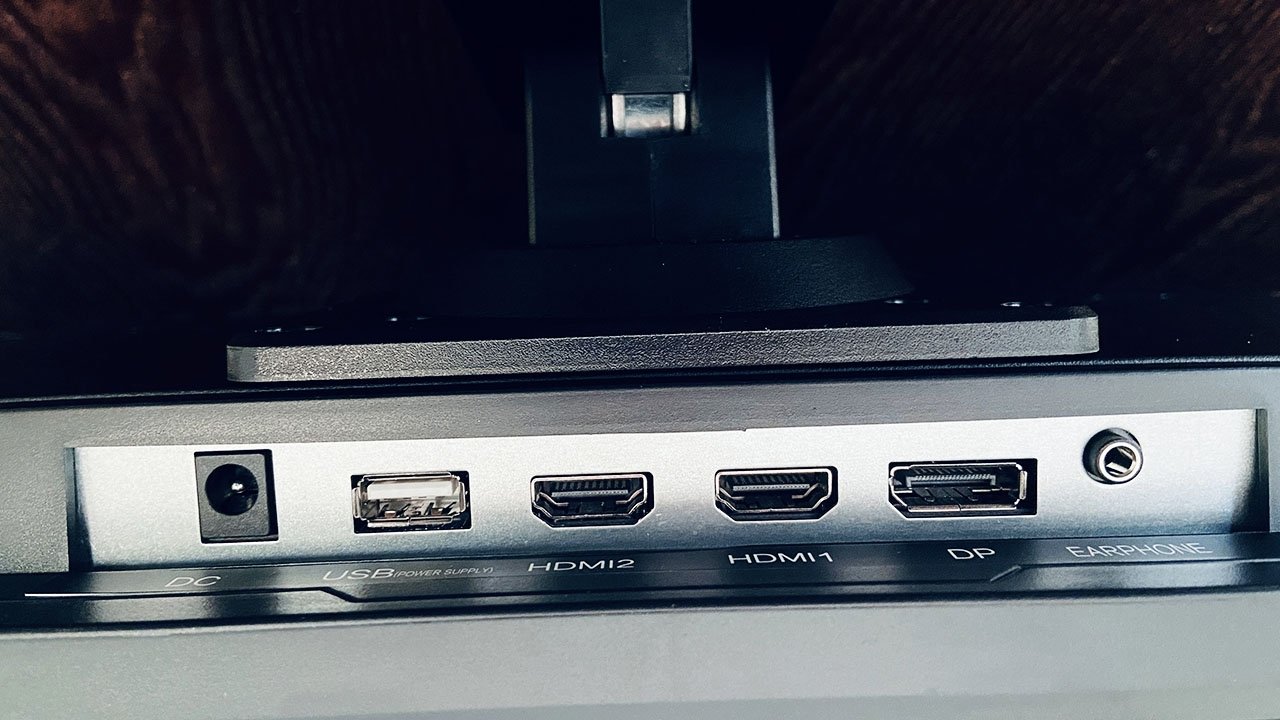 It tilts and pivots with ease
While we're not a big fan of the "gamer" aesthetic, the tripod stand does have a few features we do like. Specifically, we love the 6-inch, step-less raise/lower feature, which allows you to quickly raise and lower the monitor to whatever height works best for you.
There's also the ability to tilt the monitor forward or back, which is useful for reducing glare or accommodating standing desks.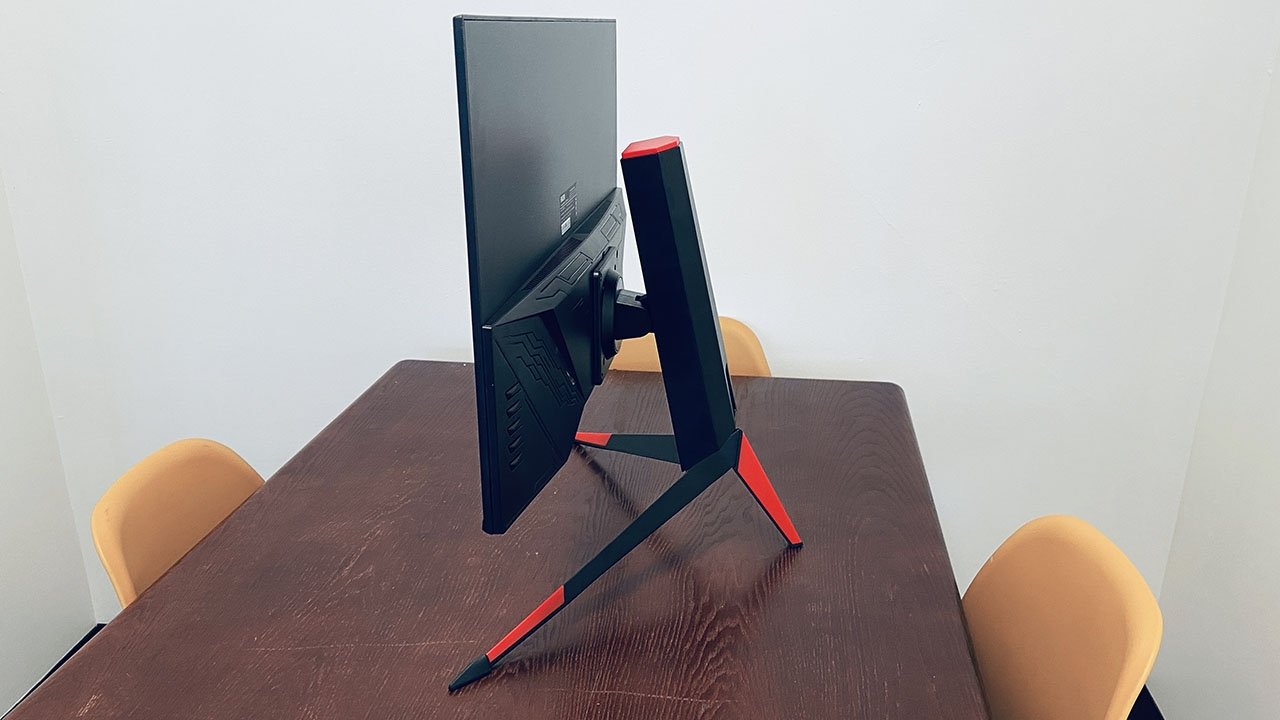 The stand, while not our favorite design, does feature a nice tilt and raise system
The monitor's back is VESA mount compatible, allowing you to easily change out the mount as needed. We think that this monitor would look particularly striking if it is mounted against the wall.
Little extras
There are a few extras we are especially pleased to see. There's a multi-color LED backlight on the back of the monitor that you can use to illuminate the wall behind your screen, if you're into that sort of thing.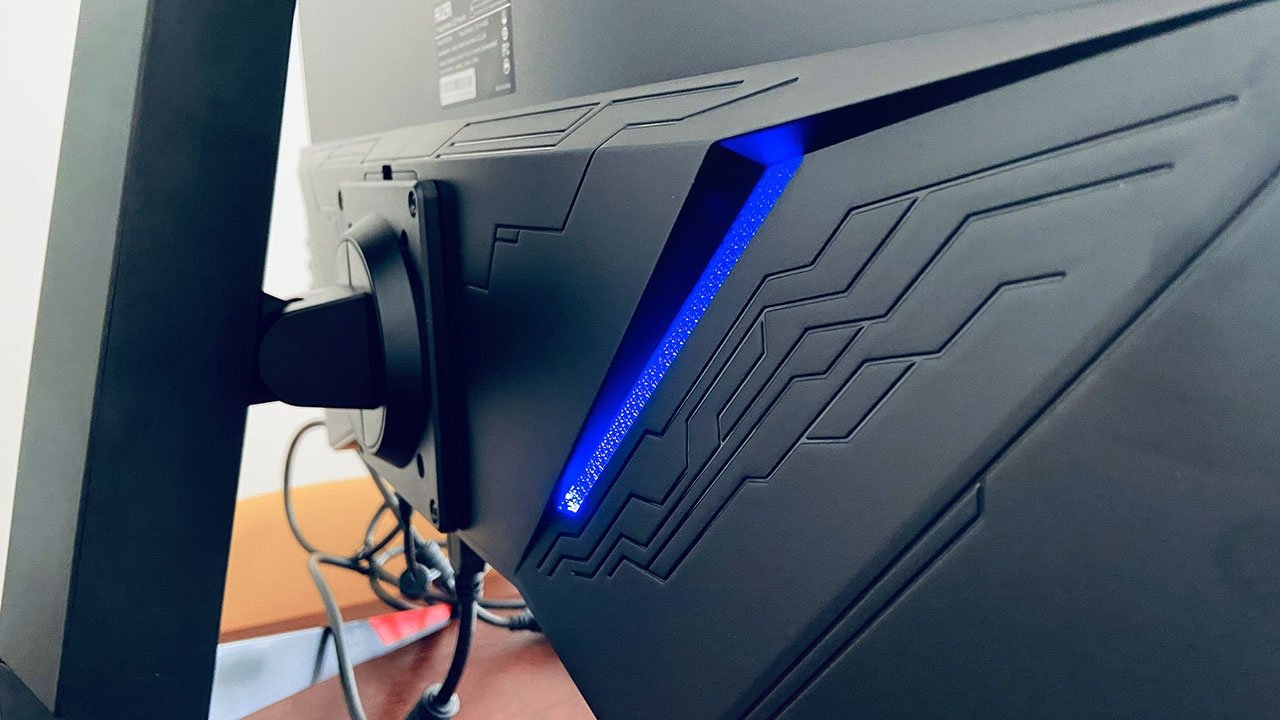 Overall
While we've only spent a few days with the Auzai 27-inch gaming monitor, we were pleasantly surprised by what it brings to the table for the price. Sure, it's not as high-end as the Pro Display XDR, but it isn't trying to be, either.
It's a decent display that can serve as a secondary monitor or an upgrade to something already in your home.
Decent price for features
Two HDMI ports and one display port
Edgeless design
Several pivot, tilt, and hight adjustment modes
LED backlight
VESA compatible
Only 2K resolution
Stand features a "gamer" design, drawing attention toitself
Rating: 4 out of 5
Where to Buy
Should you want to purchase the Auzai 27-inch Gaming Monitor, you can head to Amazon and pick one up for $339. Auzai has a current promotion where users can take $40 off of the 27-inch Gaming Monitor with an in-cart coupon, too.