Apple CEO Tim Cook discusses the social responsibility of tech platforms and the potential return of Parler in a new interview.
The ongoing battle between platform owners and hate speech rolls on, with Apple continuing to be deeply involved after it made the decision to remove Parler from the App Store for severe moderation failures.
In an interview with Chris Wallace on Fox News Sunday, Cook reiterates Apple's stance on the matter and talks about the company's new Racial Justice initiative.
Cook on Parler
In an earlier interview Cook said that Parler could return to the App Store once it begins to follow Apple's Terms of Service, and reiterates the same in Sunday's aired interview.
Wallace asked if Apple and other technology companies are restricting free speech. Cook points out that the App Store is a private platform with its own rules.
"We have an app store that has about 2 million apps in it. And we have terms of services for these apps, " Cook responded.
"We obviously don't control what's on the internet, but we've never viewed that our platform should be a simple replication of the internet," he continued. "We have rules and regulations, and we just ask that people abide by those."
The $100 million Racial Justice initiative
Wallace asked Cook what it is about race that brought this to the top of Apple's agenda.
"Last year with the murder of George Floyd, it brought an urgency to this," Cook replied. "We are thrilled to do be able to do our part here, and we hope that more people will follow."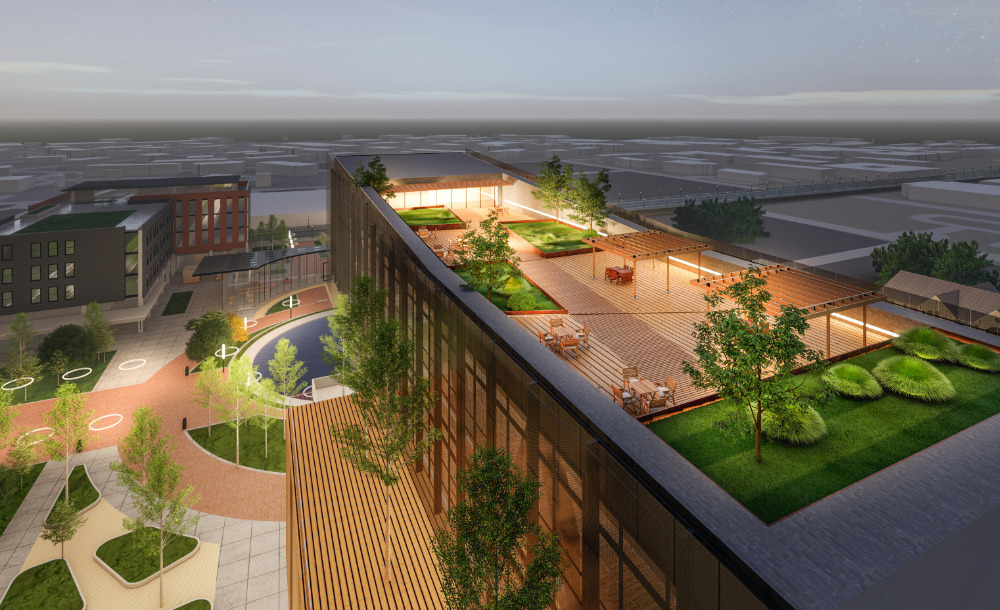 Propel Center render
Apple is contributing $25 million to create the Propel Center with learning labs and lecture halls. The new education center will be built within Atlanta University Center.
There will also be an Apple Developer Academy in Detroit built in collaboration with Michigan State University. Apple will provide training in app development and other programming skills.
Wallace goes on to probe Cook about his life and what he hopes to accomplish with the initiative. Cook says he "cannot be more excited" about the project's potential for providing opportunities.
"I remember periods of time, Chris, where, whether you were in high school or college or beyond, where you look around and there are only white people around, whether it's a college or a university or a graduate school or something. It doesn't feel right. And so, and so you ask, why is this? And I think it's the absence of opportunity. It goes back to that," Cook said. "And so what we're trying to do with this program is give people the opportunity."
The interview concludes with a brief discussion of Steve Jobs, Cooks accomplishments with releasing the Apple Watch, and what's next. Of course Tim Cook replies "we will continue to make the best products in the world" and could not comment on a potential "Apple Car."
"We would like to use our platform to help solve some of the country's biggest issues. We always have seen a company as having a bigger role than merely making money but really, also making a difference," Cook concluded. "And that's what drives me and gets me up in the morning and gets me to keep coming to work."